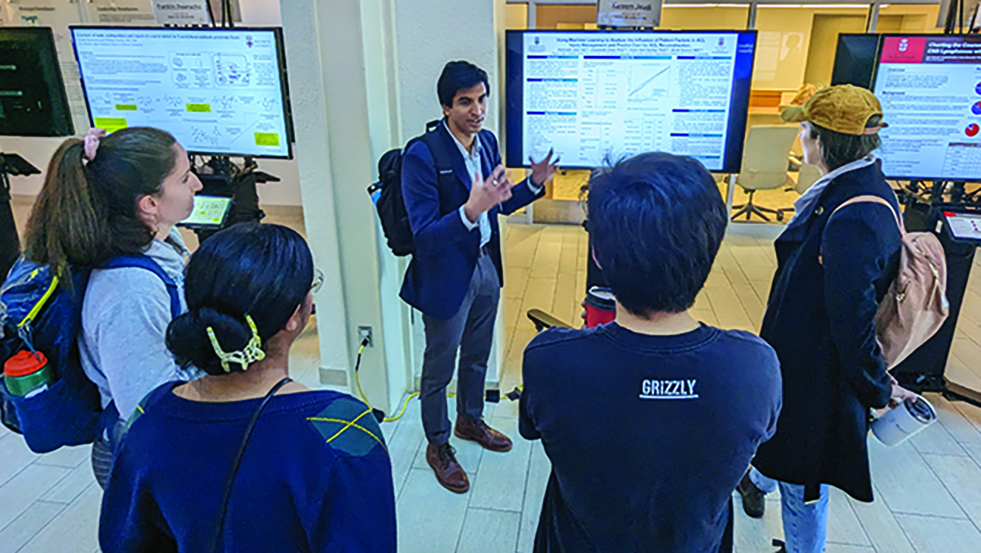 A new format for this year's Academic Symposium at The Warren Alpert Medical School on Nov. 8 brought the student research experience alive digitally, as the Herbert M. Kaplan Atrium filled with screens, tablets, and students eager to share their presentations with their peers.
The 17th annual event featured a new approach to showcasing research, opting to drop the traditional poster boards that typically adorned the atrium during prior symposia. Julia Noguchi, director of community engagement and scholarship, said this was the first time the symposium has utilized digital screens for presentations. The change offered a more flexible and manageable experience—especially when considering that the change saved the printing of 130 posters.
"The students put an incredible amount of work into today," Noguchi said. "The posters themselves are just a glimpse of the enormous effort that goes into the research itself."
Read the full story on the Medicine@Brown website.