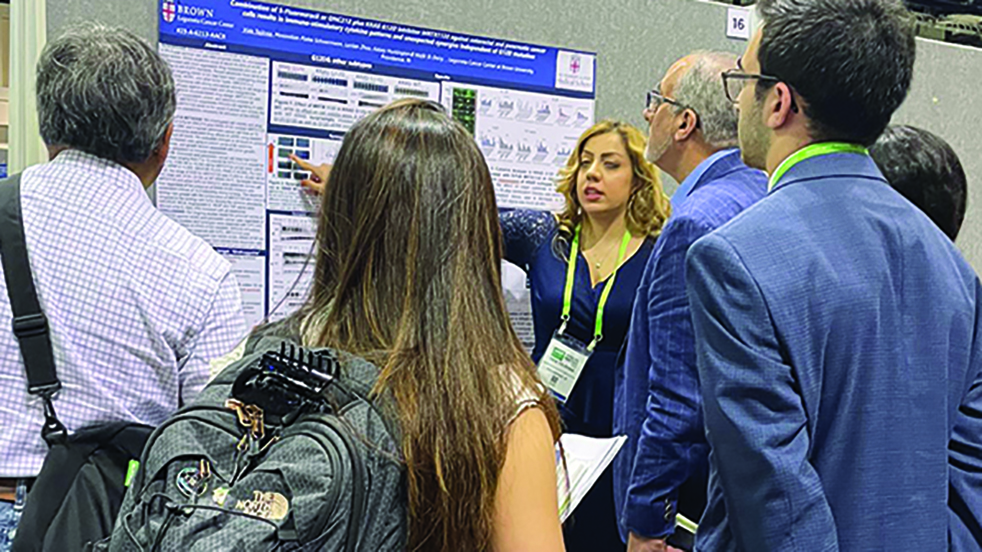 Dozens of physician-scientists, postdoctoral fellows, and graduate and undergraduate student researchers representing Brown University's Legorreta Cancer Center descended on Orlando, FL, in April to attend the 114th annual meeting of the American Association for Cancer Research.
The six-day event, attended by more than 21,000 cancer researchers from around the world, featured 6,300 abstracts and more than 600 oral presentations. Of those, 65 came from the Legorreta Cancer Center, according to center director Wafik El-Deiry, MD, PhD.
"That's roughly 1 percent, give or take," says El-Deiry, the Mencoff Family University Professor of Medical Science. "This is from Little Rhody. We had a presence at the meeting."
They also hosted the second annual Legorreta Cancer Center reception at the AACR meeting, which El-Deiry says was attended by the leadership of the American Cancer Society, researchers from Ukraine's National Cancer Institute, and friends and colleagues from around the US and the world.
Kelsey Huntington PhD'25 earned a Scholar-in-Training Award for her dissertation research.
Other highlights for El-Deiry included the many opportunities to network, compare notes with other cancer center directors, and meet luminaries like Nobel Prize laureates Carolyn Bertozzi, PhD, and James P. Allison, PhD.
Visit Medicine@Brown to read the full story.