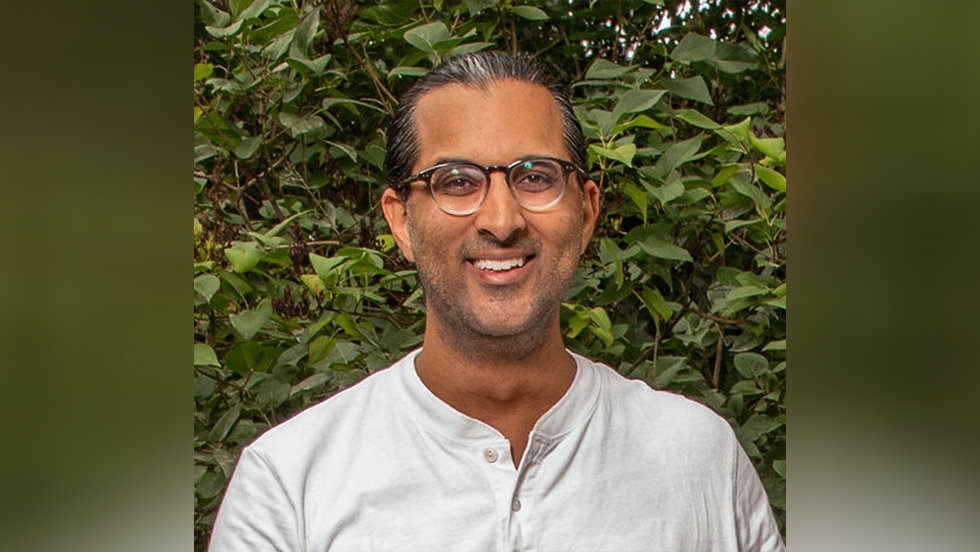 Rahul Vanjani, MD, MSc, an assistant professor of medicine at The Warren Alpert Medical School of Brown University, has been named a 2023 Josiah Macy Jr. Foundation Faculty Scholar.
As a Macy Faculty Scholar, Dr. Vanjani will expand the existing Social Medicine elective, which he launched in 2021 at Brown University, to professions beyond medicine, including nursing, pharmacy, social work, and law. The Social Medicine elective asks learners to see the value in partnering, cooperating, and learning with patients to tackle seemingly insurmountable challenges, such as gaining access to housing, pursuing medical treatment in lieu of incarceration, and securing reliable transportation.
Throughout the two-year program, each Macy Scholar engages in activities to enhance their career as an educator while pursuing a mentored educational project at their home institution. Macy Faculty Scholars receive salary support up to $100,000 per year over two years to implement their project in their institution and to participate in a program of career development activities. Scholars become part of a network of peers and mentors, and receive mentoring and career advice from the foundation's National Advisory Committee and program alums.
"The 2023 class of Macy Faculty Scholars are exemplary educators with potential to positively influence the next generation of learners in the health professions," said Dr. Holly J. Humphrey, president of the Josiah Macy Jr. Foundation. "We are excited to see how this remarkable group, both as individuals and as a cohort, will shape the future of health professions education through their innovative work and promise as leaders. Their contributions to their learners and to the clinical learning environment will only serve to improve the health and well-being of patients, communities, and the public."
Vanjani is also a physician at Amos House, which serves people experiencing homelessness, individuals struggling with substance use disorders, and those who are living in poverty. He runs an interprofessional clinic that integrates social care into the practice of medicine. His work focuses on interprofessional collaboration, such as the medical-criminal legal partnership, and implementation of practical, easy-to-use tools that empower health systems to address patients' social challenges.
James Ryczek, MSW, LICSW, director of the Rhode Island Collaborative for Interprofessional Education and Practice, serves as Vanjani's primary mentor. He will also be mentored by Helena Hansen, MD, PhD, interim chair, Department of Psychiatry and Interim Director, Semel Institute for Neuroscience and Human Behavior at David Geffen School of Medicine at University of California, Los Angeles.