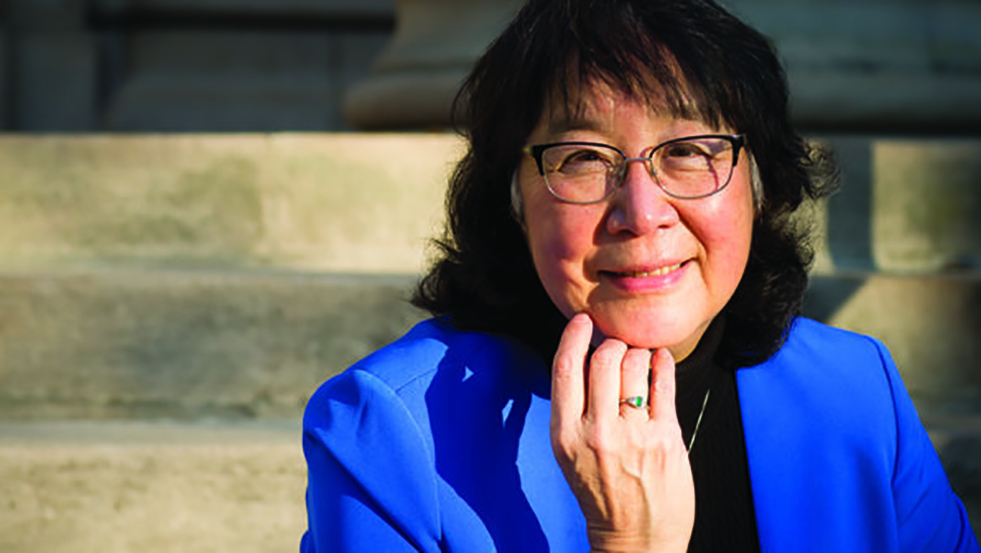 In the faculty address to the MD Class of 2025 at their White Coat Ceremony in September, Julianne Ip '75 MD'78 RES'81, P'18, confessed to the first-year students that she had never walked in through the Van Wickle Gates. That is, until September 2021, when she snuck in to process with them at Convocation.
During her own first year, Ip said, she was homesick and never left her room in the first few weeks of the semester except to go to class and meet a few people in her dorm.
Who could have imagined after that rocky start that she would stay at Brown for a half century? Ip retired December 31, 2021, as associate dean of medicine for the Program in Liberal Medical Education and International Medical Exchange Programs. While her years as an employee and faculty member may have come to a close, she'll sustain her ties to the University as a professor of family medicine emeritus, an alum and Brown parent, and her lasting impact on two generations of physicians.
In her own words, she describes her life's journey and what comes next.
When I first arrived at Brown 50 years ago, I was a pretty shy, introverted, well-protected Chinese-American girl who grew up in a town where there were only two Chinese families: Swarthmore, PA. It was a fairly non-diverse town. Coming to Brown was overwhelming. I really wanted to go to Princeton, and you know why? Because the campus looked like Swarthmore.