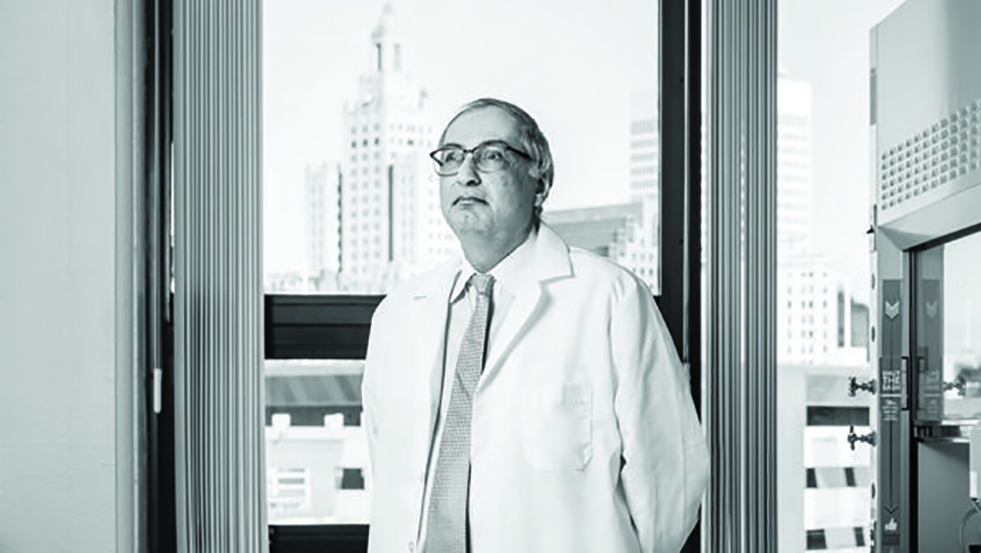 There's a common thread in nearly every cancer patient's story: with a few words from a trusted doctor, an entire future is rendered uncertain. Plans upended. Hopes shattered. The moment is less a diagnosis than an inflection point; an experience that inexorably changes the life of patients and the people closest to them.
In major metropolitan areas, patients often have plenty of treatment options to pursue. Enormous medical campuses devoted to cancer, like the famed MD Anderson center in Houston, exist in all but a handful of states. Until recently, that short list of holdouts included Rhode Island.
"Patients here typically had to travel north to Boston or south to New Haven and New York to get a high level of care," says Wafik El-Deiry, MD, PhD, the associate dean for oncologic sciences. "That adds up to hours of travel, several times a week, which is not conducive to a good quality of life. We want to provide the latest care to them here at home."
In 2019, El-Deiry came to Brown with the intent of solving that problem. Two years later, he became the founding director of the Cancer Center at Brown, a formal collaboration that joins the University's leading scientific researchers with clinicians at two of the state's largest hospital systems, Lifespan and Care New England. Last year, Brown received a $25 million gift from Brown Corporation member Pablo Legorreta P'21 and his wife, Almudena Legorreta P'21, for its support, and it was renamed the Legorreta Cancer Center.