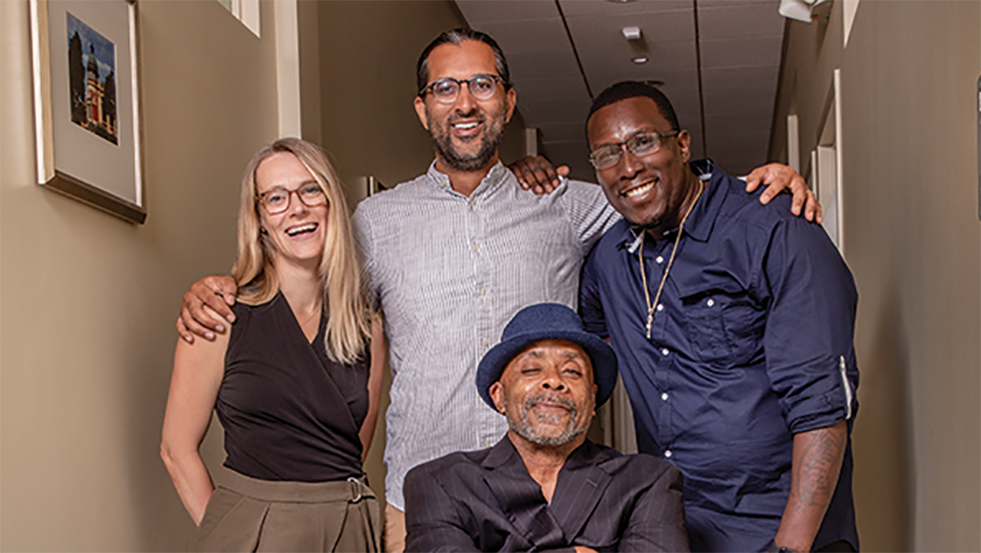 On an early summer morning in Lower South Providence, community health worker Anthony Thigpen stands in the parking lot of the Lifespan Center for Primary Care while a stocky, agitated man with tattoos and a muscle T strides back and forth in front of him.
"What's goin' on, Teddy?" Thigpen says in a warm, low voice. "Talk to me."
Theodore "Teddy" Wright, one week into probation, says that he was explaining to his girlfriend Paula's landlord that he had tried to fix the broken windows in her apartment—where, by the way, the shower doesn't work, either—but they had a misunderstanding and the landlord hung up on him, and that just doesn't sit right.
Paula, a petite woman in leggings, paces nearby, occasionally adding details, such as the fact some windows are nailed shut but the one in her granddaughter's room is actually missing and they've been dealing with rain and bugs for four days. She wants to break the lease. He wants a showdown with the landlord.
For Thigpen, keeping Paula housed and Wright out of trouble are paramount. "Here's how we're going to move forward peacefully," he says quietly. Over the next 10 minutes tempers cool, fists are bumped, a plan is put in place. Thigpen heads for his SUV, ready to go on his next call. "Hey, Anthony!" Wright calls out across the parked cars. "Much love and respect." "Love you too, brother," Thigpen says.
Visit Medicine@Brown to read the rest of this story.