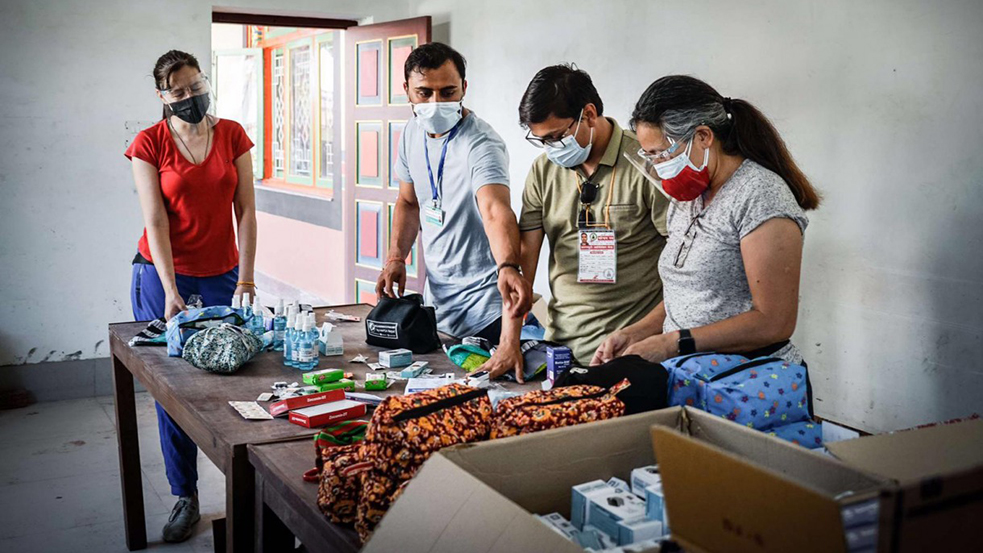 Almost as soon as Ramu Kharel F'22, MD, arrived in Nepal as part of his Brown global fellowship to research emergency medicine programs there, he found himself in the middle of a national crisis. A second wave of the COVID-19 pandemic was crashing over Nepal, causing its already-weak health care infrastructure to collapse.
"While the international focus was on India, this country of nearly 30 million people was drowning in the pandemic," Kharel says.
Kharel—who had treated COVID-19 patients as an emergency medicine doctor with The Miriam Hospital and is an affiliated fellow with Brown's Center for Human Rights and Humanitarian Studies—immediately teamed with health care workers, government officials, and NGOs to provide a multitude of creative and effective relief strategies. He has led training sessions for health care providers, advised local government leaders on COVID management protocol, and consulted with health centers on treatment and resource management.
Kharel, who just returned to the US last week (a month later than he'd originally planned), responded to questions about efforts to address the pandemic abroad.